Description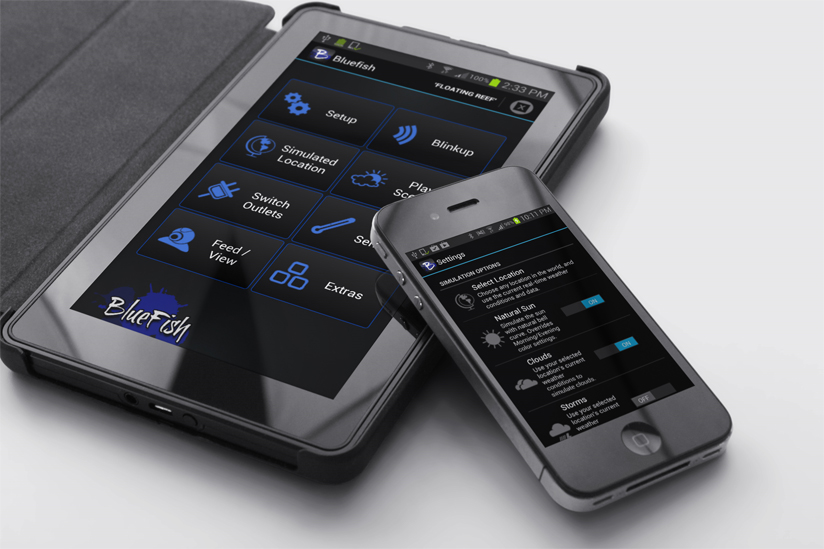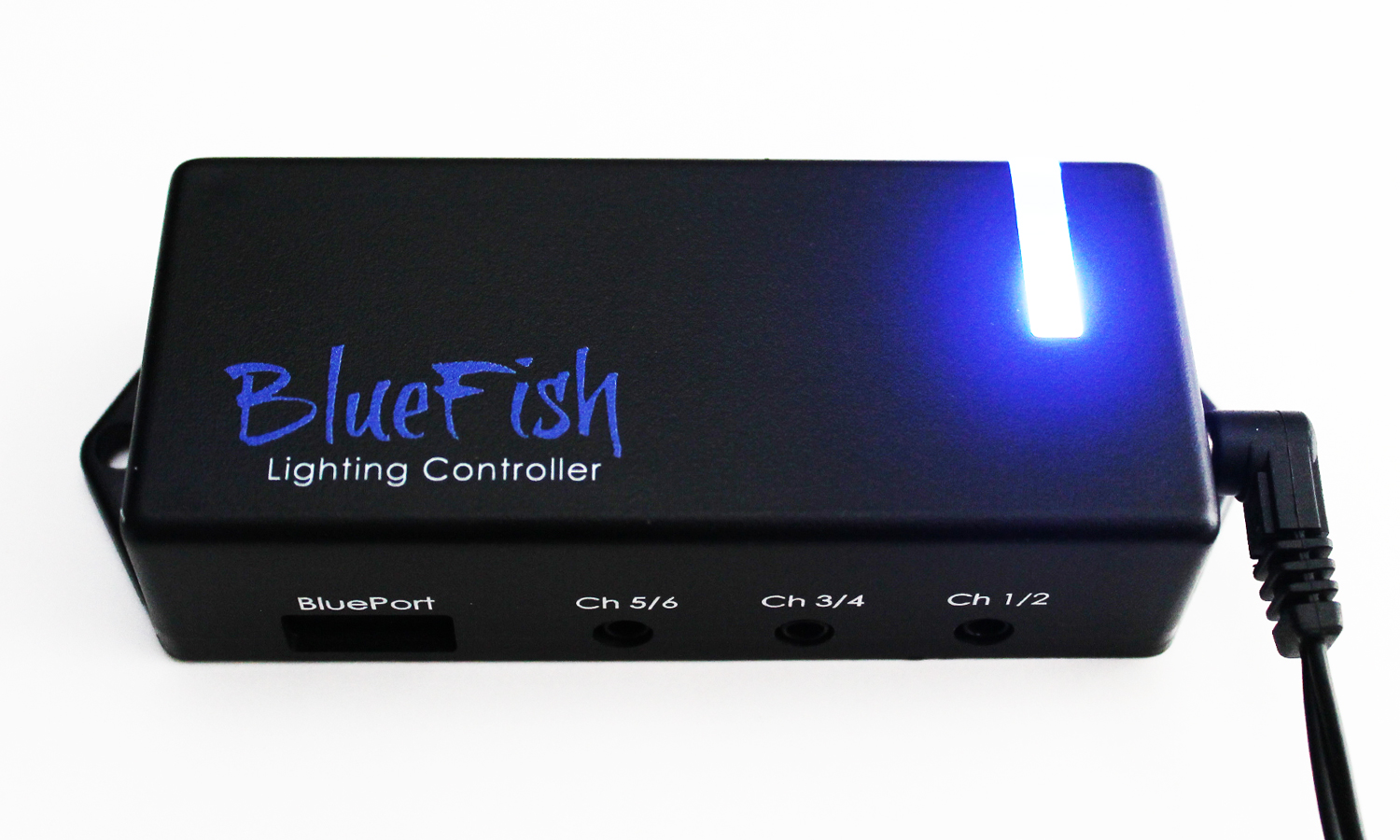 Awesome Features
Location Simulation:
Bluefish makes it easy to replicate the lighting conditions of any location, using actual weather data in real time! Just choose a city, and optionally use the current weather conditions (clouds, storms, etc), sunrise/sunset times (dynamic photo-period), and moon phase!
Sun Movement:
With pendant style setups, such as Kessil A360, pendant offset enables realistic simulation of sun movement when 2 or 3 pendants are used.
Webcam Views:
Integrate the video feed from webcams directly into the app! Check up on your tank, make changes remotely, or just have fun showing off….start a thunderstorm and watch the action from anywhere!
Thunderstorms (with actual thunder!)
Start a thunderstorm from the app and lighting strikes are synchronized with audio from a real thunderstorm. Connect your phone or tablet wireless to a Bluetooth speaker for maximum effect!
Ridiculously Easy Setup:
WiFi configuration is extremely quick and easy. Select your network, enter the password, then hold the screen of your mobile device to the sensor on top of the Bluefish device. Your mobile device sends the configuration by flashing the screen (think Morse code). In about 10 seconds, your Bluefish controller is online and accessible from anywhere. Absolutely no router configuration necessary! Programming your light schedule and customizing your channels is a snap.
Future Accessories
Not only is Bluefish an awesome lighting controller, it's also the base for our vision of a complete aquarium controller. Add-on devices connect to the main unit through the BluePort connector. We're working on a powerbar, sensors, and a couple surprises! All accessible from anywhere through your mobile device!
WiFi connectivity powered by Electric Imp
6 channel output by 0-10V analog, 5V PWM, or 10V PWM via 3.5mm stereo audio connectors
Op-amp and low-pass filter (software-selectable) for linear 0-10v output
12V DC switching power adapter
BluePort expansion connector
Additional Compatibility
Bluefish can directly control:
Mean Well LDD Drivers for DIY LED setups
All Mean Well Dimmable LED Drivers for DIY LED setups
Kessil A360 Pendants
Nano Box LED Fixtures (all models)
Anything that accepts a 0-10V, 5V PWM, or 10V PWM signal!
and paired with the PowerPWM accessory, you can control:
Ecoxotic Stunner LED products
Ecoxotic Panorama LED products
Current USA TrueLumen LED products
Vertex Illumilux LED products
Almost any LED product with a standard power supply!
PowerPWM is an inline dimmer that modulates the power to your LEDs with a PWM signal from the Bluefish controller. Essentially, PWM is turning the LEDs on/off much faster than your eye can see. This is the accepted "right" way to dim LEDs, as the spectrum remains the same despite the brightness. PowerPWM will be available as a plug-and-play product, and also in a DIY bare-bones version.
Video of Bluefish controller connected to 4 colors of Stunner LED strips and controlled with PowerPWM:
*Please note that the lunar simulation function of the controller is limited by the minimum dimming limitation of the Kessil A360 pendants.  If you wish to add lunar simulation with Kessil A360s, we recommend our PowerPWM product paired with Ecoxotic Stunner strip(s).